Yay for Friday! We have a honey of a weekend planned...my husband always uses that expression "honey of a..." so I thought I would try....doesn't really work for me I'm thinking?? At any rate I also have a honey of a post for you filled with only the finest of randomness I could think of.
Here ya go...5 random things on this fine Friday.
1///
St.Patrick's Day...Since it is only my most favorite day ever I figured I should at least share a few pictures from the festivities this year. It was a tad bit tamed down this year because less family were in attendance...most specifically my cousin and St. Patrick's Day partner in crime, Kelly :( She had to be a big girl and work...blah. I guess I will forgive her, but I did really miss her and her trillion festive headbands. As promised here are a few pics
2///
Got my hair did recently...and by recently I mean like over a month ago...but who's really keeping track. Anyway I LOVE IT. I wanted it to be a bit lighter then it was originally so she painted more highlights on and i love how it turned out. So much easier and more affordable to maintain then if the lighter color was right at my roots. I also love that it is lighter but not completely blond.
3/// Kids movies lately...So we watched the movie Inside Out months ago and I was really excited because I thought it would be super cute. While it was cute, I guess, if left both myself and Joe feeling super anxious and warn out. It seemed like NOTHING went right for the main characters...like there was one bad thing after another after another. It was so exhausting and sad. As a friend pointed out to me she liked it because it helped her daughter understand that it is okay to have all of those types of feelings...and I totally get that, but it was not a feel good movie at all for me.
And then we watched
The Good Dinosaur
and we both felt the exact same way...so exhausting!!!! Nothing went right and there was no break from all of the bad luck the characters continued to have. It was like holding my breath while riding uphill on a scary roller coaster just anticipating for that drop....but the entire movie was the uphill, like i needed the relief of that damn drop.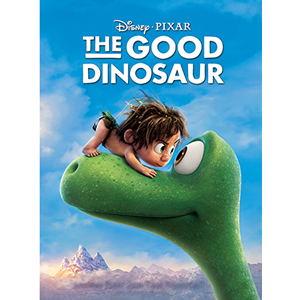 Truthfully I was losing faith in kids movies until we went and saw Zootopia...so much better. It had all of the same elements the good old movies had, like Toy Story or Aladdin...there was still conflict but there was also humor and fun. I did not leave that movie feeling emotionally exhausted.
Anyone else feel me on these...what the heck is going on?
4///
Book galore...as I mentioned in
this
post I am obsessed with Audible and audio books from the library via my phone. I can't stop listening to book after book. I am racking up some serious listening time and have so many good books to talk about. I am thinking of starting to add in some reviews and recommendations after reading another blogger do this
here
. Anyone interested?!?!
5///
Raised or container garden... I have been researching and really wanting to pull something together and start growing some veggies and herbs. This is somewhat comical because I have no green thumb to be found but for some reason I have convinced myself I can this!
I am crushing hard on this raised and protected garden but it costs like over $1000 so I may have to go a little tamer with some pots this year. But seriously...how cool is this garden?!?
picture source
HERE
Ok, there you have it...5 beyond random things to enjoy this fine Friday night. Hope everyone has an amazing weekend. CHEERS!!!